KATSUCON

2016-Client Spotlight #1-East Coast Cosplay Photographer March 3, 2016
(now booking: Anime Boston, Sunday only)
Man, how time flies. It's been a super busy couple of weeks editing and shooting (exciting shoot posted yesterday of one of the Lion King broadway cast members!), and I've finally caught up with some client edits. I admire all the photogs who get their work out so quick. Props.
I want to use this blog to talk about my experiences as a cosplay photographer, but also to highlight my clients and how fun it is to work with them. I had a really fun time and it was my busiest year yet, so I want to share my experiences in a way that is more than just pictures, if anyone cares to read .
Here are some of my favorite images from my shoot at Katsucon. This is spotlight #1… expect 2 or 3 more!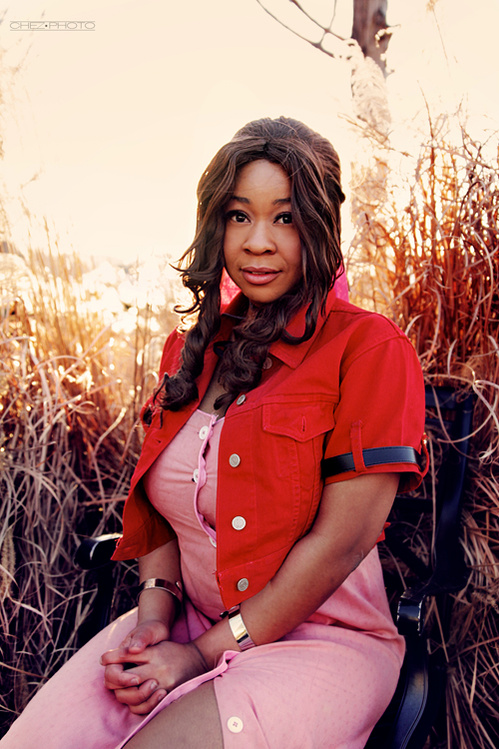 Here is Anee, aka Khaleesi Cosplay as Aerith from FFVII. What a beauty! We shot at the magic hour on Thursday. She was SO BRAVE, it was so bitingly cold. I love when my clients are just determined as I am to get a good shot even if it means suffering a bit. I know all cosplayers who ventured outside were just as cold and badass. But Anee was smiling and enthusiastic the whole time. I brought I blanket for her and other clients for the chilling winds over the weekend, and was glad she could bundle up in it in between shots. I think she makes a stunning Aerith! My favorite thing about her are her eyes, they really stand out.
Ok so. Ashley. Ashley/Seerofsarcasm Cosplay was a blast to work with. I am sad it only lasted a measly half hour. She was SO down for any kind of weird pose, as she wanted this character (Hex Maniac from Pokemon XY) to be REALLY creepy in this shoot. She was just awesome. I'd be like, "hey ashley, can you bend over backwards and crabwalk up these disgusting gross stairs like you're in The Last Exorcism?" and she was like, "I thought you'd never ask". I adore her. Also …can we just talk about how pretty her hands are? Look, might sound weird, but as a photog I spend a lot of time looking at people. Especially when editing. Those are some pretty hands.
I am so glad Jess, aka Anime Layer Cosplay, chose to book with me. I saw she was doing a Lapras Cowslip and really wanted to work with her. In case y'all don't know–elegant costumes like these are my jammmmm. I began photography through fashion work so I have a penchant for elegant, unique, intricate costumes. Ginjikas are the best (so, hint hint, if you're looking for someone who is super down to shoot your Ginjika, I'm ya girl). Again, props for going out in the cold. She was so very kind and was a natural in front of the camera. I loved her serene expressions, and the blues of this costume were everything.
Here is Fiona as Velour from Fire Emblem Fates. She was so cute! I loved this costume. Even at the high-chaos noontime on a Saturday, she didn't let anything get to her as we clambered through crowds. I wish I could've spent more time with her, but I think we got some great stuff. I've been trying new editing techniques with her and rather like the results. Seeing her in this costume made me want to cosplay again (I mean, I always want to cosplay,) the costume design just looked so cute and fun!
Oh snap, it's my girl Jobielee Cosplay as Tharja! What a babe. She loved these photos and that makes me super happy. All I want is for my clients to be happy so when I see someone just freak out over their shoot it's the best feeling. Jobie and I used reference photos for poses and she was a total natural falling into it. She talked briefly on her instagram about how this cosplay helped her step out of her comfort zone and have a little more fun showing more skin. I think she was very confident and it exuded in how we worked together.
Here's Jobie as babeporeon. I mean, Vaporeon. Another Cowslip design. Give me all the Cowslip ginjikas to shoot! Waaaaugh I loved this costume. Again, I was whining to her about how she was making me want to cosplay. I loved this design and she executed it beautifully. The tail, the armor, the scales, the WIG !!! Love it.
Honestly Jobie is such a nut. Here's a derp of her to embarrass her. No I kid. I know she loves it.
she is beauty she is grace she is mrs. gazebo.
And last but not least, Rey Morado Cosplay as Pharaoh Atem! Y'all, I can't tell you how integral YuGiOh was to my childhood…and teenhood…and adulthood. Nevermind, you get it. I loved her slight spins on this costume, such as the peacock feathers in the wig (which is boss, by the way, it's hard to make this wig work but she did it, DANG). 9am Sunday Shoot while all of you were panicking about your bags and checkout = no crowds = yay. SHE LOOKS SO REGAL! BOW TO HER!!!!!
Ok folks, that's all. I'm sitting in a Starbucks writing this while overhearing an awkward first date between a nice girl and a guy who probably powerwashed himself in Acqua di Gio before coming here so it's time to leave before I suffocate.
Stay tuned for more!
-Riley