NEXT CON: Anime Boston. Book here.
Last weekend was one of my favorite weekends of the whole year–Katsucon!! As a photographer, shooting at the Gaylord Resort is like a field day to me. All that natural light, marble, shrubbery… what's not to love?
It was my third year attending the near-DC-based anime convention. Although it was my first year staying outside of the resort for lodging , I still was quite happy with my accommodation (and after some questionable photos I saw of the state of the resort after some rude guests, I might just be grateful). My boyfriend Anthony and I stayed at a quiet and awesome airbnb about 17 minutes from the con. Not bad for $39 a night! The jacuzzi tub was a plus too… and it all certainly beat splitting a bed with 3 other people (oh yes, even I've been through con camping).
Anthony was the glue that kept me together all weekend! He was awesome assisting me on some photoshoots, and it was his first time ever seeing an anime convention of this caliber. Needless to say, he was quite floored with the level of skill and craft abound at this con, and it was fun seeing his reactions! Whether it was holding flashes, reflectors, capes, or making sure my clients didn't fall over in their heels, Anth was a great assistant. Thanks Anth!
Katsucon is just my favorite con so far, aside from the freezing temperatures… It barely broke 20 degrees the whole weekend!! And those winds… ouch. But that didn't stop my clients and me from getting amazing images. I had a full schedule from dawn until well past dusk every day filled with photoshoots of talented cosplayers. Needless to say, my hand was feelin' the burn after 4 days of holding a camera for hours on end!
I don't have many pictures to post just yet–I'll be editing for the next few weeks for my clients. But I have to say, this Katsucon was the most successful yet in terms of how happy I was with my work. I can't wait to show you the rest of my sets. But for now, please check out some images below!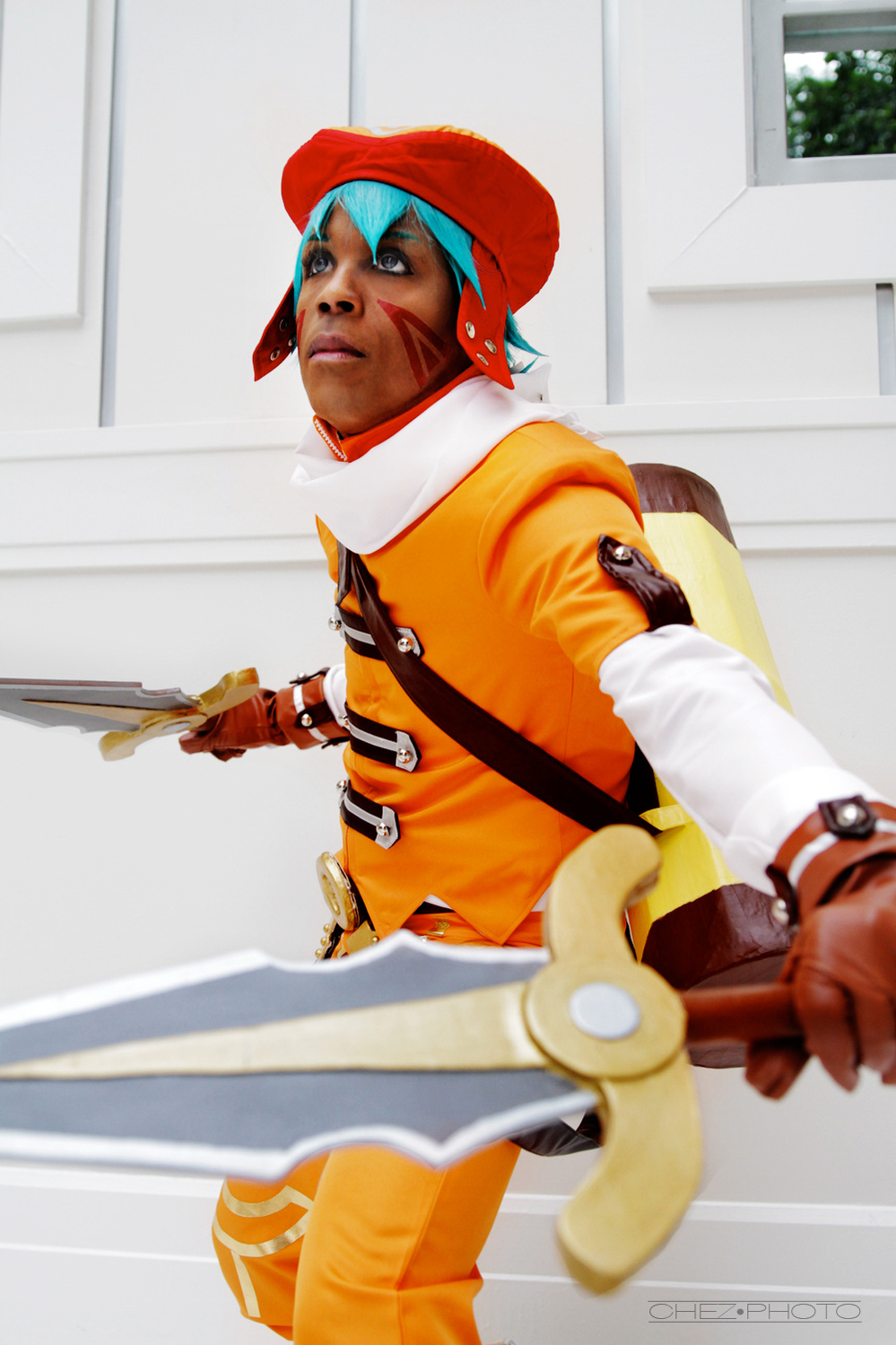 First up we have ManaKnight Cosplay as Kite! I passed him in-between shoots and just had to snap a few quickies. I love anyone who cosplays from .hack//SIGN. It's such an underloved game series. I would LOOOVE a reboot of this game, but I might just have to settle for buying every PS2 copy for $80+ apiece…grumble. Curse those rare games.
Then we have Reymorado Cosplay as Atem from Yu-Gi-Oh! I am so, so glad they booked with me. YuGiOh is one of my favorites, if not, my absolute favorite. The nostalgia, man. It'll never get old. I am not a morning person whatsoever, but getting up for a 9am shoot was 1000% worth it to shoot with them. Look at how regal they look!! And thank you Anth for being the best cape holder. Can't wait to edit more of this set.
Next up: Jobielee Cosplay as designer/illustrator Cowslip's interpretation of Vaporeon from Pokemon! Definitely a highlight of my con. Elegant costumes like this are 100% my forte. I love working with the minute details and colors to bring out everything the cosplayer worked so hard on. Jobie booked twice with me and it was so fun working with her. She is so beautiful! And I loved this cosplay. The blue tones and the pop of yellow were just lovely. And against the marble…what's not to love? She is awesome at posing and taking direction. Stay tuned for more edits!
Here we have Joyce cosplaying from Odin Sphere. Talk about a beauty! We shot during the magic hour and the results were great. I loved this character design, and it was impossible to take a bad photo of her. Looking forward to working on the rest of this set.
This is Dessi-Dessu Cosplay as the artist Sunset Dragon's interpretation of Glaceon from Pokemon. I saw their entire group in passing, I believe they were busy with a shoot by Sorairo-Days, who is my cosplay photog senpai. Her shoot of them is amazing. Dessi-Dessu was kind enough to pose for me after a long day of shooting, as I just adored her costume. I wish I could've gotten shots of everyone, but I think they got everything they'd ever want and dream of from Sorairo-Days. Thanks Dessi-Dessu!
And last, but certainly not least, is the legendary J. Hart Design in his Cinderella cosplay from the recent motion picture. Sometimes, you have to be pushy to get the shot you want… cons are not an exception. I thank everyone who cooperated when I had them briefly clear the gazebo for Josh. It was worth it.
Y'all. Seeing this in person after all the progress photos and the shots from other cons… Y'ALL. It was amazing. All the layers and details. And the makeup! And wig! Just everything. Yes. I wish I could've lingered and taken even more photos, but alas, I had to run to another shoot. STILL, I am sooo glad I got to see this in person. If only I could've gotten photos of his Ciel too! Another time.
That's all for now! Stay tuned for more. Connect with me on FB and Insta: chezphoto!
Future cons are Anime Boston and (tentatively) Momocon (if not that, then Animazement–birthday weekend!), Colossalcon, Dragoncon, and more!
-Riley