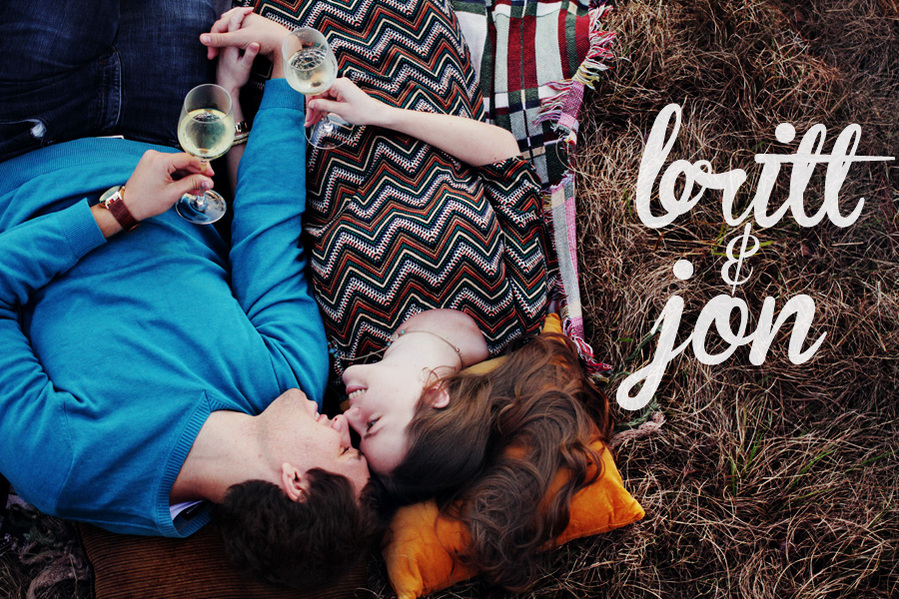 It's been unusually cold here in NC lately. Although I've hailed from both NH and Boston in the past 8 years (and survived the Worst Winter in History of 2015 in Boston), I still strongly dislike the frigid weather no matter where I am. But it's been nice editing this gorgeous, warm photoset from my session with Brittany and Jon a few weeks ago… you know, back when it was 60-80 degrees. Let's take a moment of silence and remember those lovely days…
Anyway.

We rang in the early days of the New Year with a themed couple's photoshoot. They were both so excited to be involved, which is always a refresher! Nothing is worse than doing a couples photoshoot where one person isn't as hyped. But this wasn't a problem for them! Working with these two was a breeze and lots of fun.
I started prepping for this photoshoot by styling Brittany, who has a great collection of clothes and accessories–it wasn't hard finding outfits that really stood out and looked so composed and chic. I knew that I wanted to take them to a location with red trees/bushes (wait 'til you see the photos below!), so I wanted her to stand out with some crimson tones. And secondly, I wanted to do a picnic theme. A blue, orange, and zig-zag patterned dress coupled with some gold and turquoise jewelry highlights put this look together. Her boyfriend Jon dressed classically handsome in the sweaters (his turquoise one with Brittany's zigzag dress was perfect!), and lightly accessorized with a leather-strapped watch, which I found to complete the look.
As far as locations went, Brittany's family owns a ton of land that varies with many different landscapes. There are fields, ponds, deep paths into the woods, cypress trees as far as the eye can see… it must have been such a blast to grow up in your own world like that! It was no problem finding a secluded path in the woods to start the shoot.
Candles in mason jars, plaid blankets, and foliage? What could be cozier than that? This was a lot of fun to start out with, and I thank my 6'6" boyfriend Anthony for being the best assistant in helping me get some aerial shots via piggyback.
For the second location, I was very excited to show them this beautiful stretch of property across the bridge towards Bayboro. Anthony and I saw it while driving to go fishing one day. The bursts of red leaves in composed, patterned lines were stunning to me and I knew I had to shoot there. The owners of the property were incredibly kind and gave us permission–they couldn't have been sweeter! Thus, the result was definitely my favorite of the entire day. The magic hour was just starting, and the golden light peeked through the overcast sky and lightly dusted the edges of the bushes, creating a warm halo around both Jon and Brittany. It was perfect!
Afterwards, I knew my go-to for the picnic would be a field I've been shooting at for a very very long time. It's kind of my "photographer's haven", as I call it. A friend of mine showed me it about 6 years ago and was meant to be a condo development but never flourished. The result? A ton of beautiful land, overgrown in patches with tall grass, paths of pine, and a large pond. I just love it. I've always been able to let go and become as creative as I want here, and my favorite photos I've ever taken were surrounded by those trees and tucked away.
Finding props for this picnic setup wasn't hard at all–and was a ton of fun to compose and set up. One of my favorite things to do is create "sets" for photos. I love creating little worlds with photography and always have. A charming picnic basket and hand-woven blanket paired together with the rustic plates and burlap "Love You More" pillow that made this shoot unprecedented in its cuteness.
The sun was just beginning to set as we started. We pulled the truck right up to the edge of the picnic blanket and I was able to take perfect aerial shots. The tones were just amazing to see all together, and Britt and Jon were so easy to photograph! But you don't need me to tell you that. See for yourself!
If you're interested in having your own couples photoshoot, please see my booking information here and feel free to contact me!