Sam & Ella | Mother's Day | East
NC

& Atlantic Beach Family Photographer May 8, 2016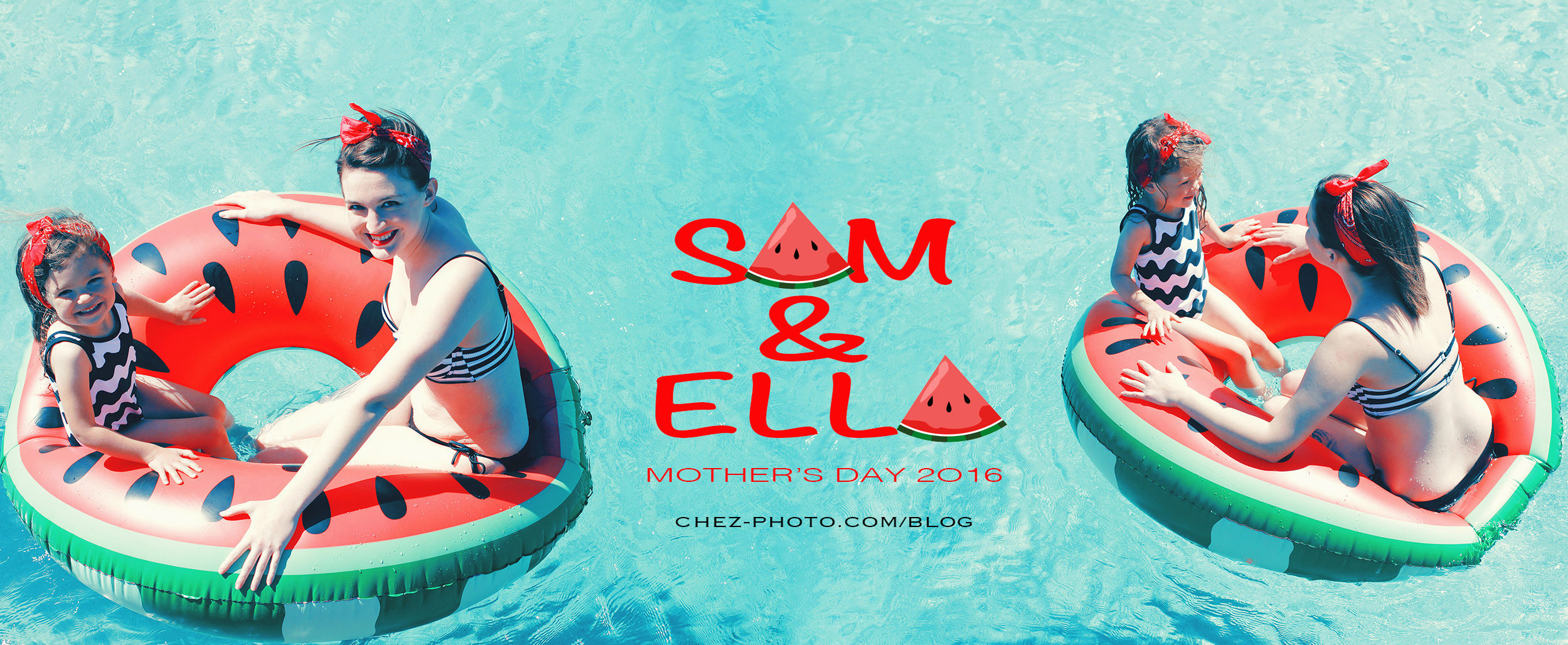 Happy Mother's Day! Mamas all around the world get to have their spotlight day to shine–but really, how can one day highlight all that mothers do?
My own mother means the world to me. She raised me all on her own (and did a pretty good job of it–I've been told I have nice manners) and has encouraged me my whole life to embrace who I am. Weird hair? No problem. Shaved hair? You look adorable! You like to dress up like video game characters and go to conventions? Let me make your costume and bring you lunch! You want to change your name? I love it!
I'm so grateful for my mom and all the creativity she has given me and helped me cultivate throughout my life. If it hadn't been for her, I wouldn't have pursued photography as passionately as I have. My headstrong desire to create is fueled by her feverish encouragement. My mom ignited the flame in me to pursue a life of art and self-fulfillment. I can't express enough how integral she has been to my growth as a person and artist.
I wanted to celebrate Mothers Day by spotlighting a special mother-daughter relationship in town–Sam and Ella! Ella just turned 4 a little over a month ago, and is seriously such a cutie!!! She fell right into the role of a model in front of my camera! Our shoot was on a VERY windy day–but we made it work! The windswept look works for the pool and beach. ;)
The first bit of our shoot took place at the pool–I absolutely LOVE the matching black and white patterned swimsuits and bandanas! Sam's red lipstick is just a perfect touch too. These lil' watermelon slices had a blast in the pool even with the wind!
After our few shots in the pool, we dried off and headed out to Fort Macon with a vintage bike in the bed of the truck. Fort Macon, as I've mentioned in an earlier post, is one of my favorite locations to shoot. The landscape is just gorgeous, I love the expanse of rolling dunes and vegetation surrounding the beach. It's so open and perfect for photoshoots. I especially love this little path right off the parking lot!
These two are so stylish! Talk about an adorable pair.
Ella for president 2016!! Free DQ ice cream for everyone all the time. She's got my vote.
We headed out to the beach to brave the winds. And oh, did we brave it! We almost blew away. But if it weren't for the wind I wouldn't have gotten this magical shot:
Ella looks like a painting, doesn't she?!
We found shelter from the wind behind a dune and settled down on a blanket to play show-and-tell with Ella's seashells she found along the way.
These two are just so gorgeous! Sam is such a beautiful mom. And Ella, just look at that hair!! Watch out Sam, looks like you might have a diva on your hands…
We said farewell to the relentlessly windy beach as the sun began to set, and enjoyed some ice cream on the drive home. Until next time, when the weather is warmer and the wind is kinder! Happy mother's day to you and yours!